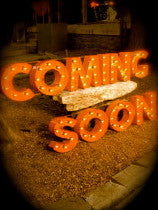 T-Shirt - Two Heads Are Better - Men & Women's
Regular price $25.00 Sale
Be ready for the Garlic or Food Festival near you! Great for your favorite chefs or foodies! Men's Tees printed on Anvil Brand lighter weight 100% Ring Spun Cotton. Women's Tees on Hane's Brand Nano-T 100% Ring Spun Cotton, with V-neck for comfort.
Image is screened by long-time local Santa Cruz, California Company The Print Gallery . Seven screens to create! 
Image Size: 6X8 inches/15cmX20.5cm - Image will look smaller on Extra Large shirts.
Image Imprints will look slightly different depending on tee-shirt color.
Shirts in images are longer than they appear as hems have been tucked.
SIZING: Use this Anvil Size Chart link to check size for men's tees
SIZING: Use this Hane's Nano-T Page link and click on Size Chart under the color palette for women's tees. 
$2.00 more for 2XL & 3XL Sizes